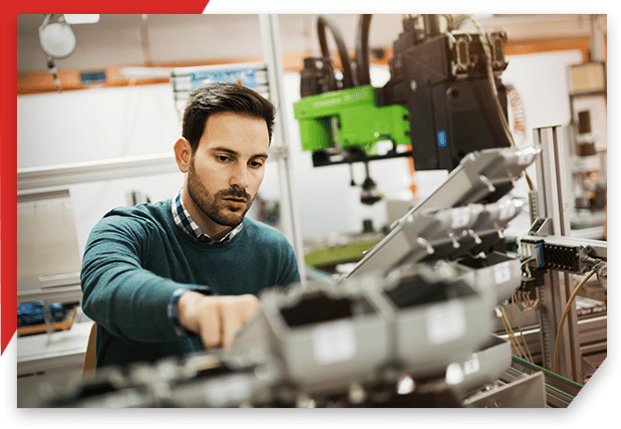 Who is Electromech Technologies?
For more than 50 years, Electromech Technologies has specialized in the design, manufacture and aftermarket support of AC motors, DC brushed and DC brushless motors, actuators, and position feedback devices for complex mechanical, electronic, and electromagnetic systems.  

Product Applications
Our innovative, customized electromechanical products help power fixed-wing and rotorcraft, ground vehicles, machines and equipment in aerospace, defense, medical, and industrial applications around the world.