About Electromech Technologies

Electromech Technologies specializes in the design, manufacture, and support of AC motors, DC brushed and DC brushless motors, actuators, and position feedback devices for the aerospace, defense, and industrial markets.
Founded in 1968, Electromech provided electromechanical solutions to the up-and-coming local aircraft companies from its Wichita, Kan., garage. And we grew quickly from there. In 1970, the company moved to a larger facility and began the development of its DC motor, rotary, and linear actuator lines.
As the company's reputation for quality, rapid response, and problem-solving became more widely known, business continued to boom. In 1973, Electromech moved to its current location in southwest Wichita. Over the next ten years and through several building additions, the business continues to prosper.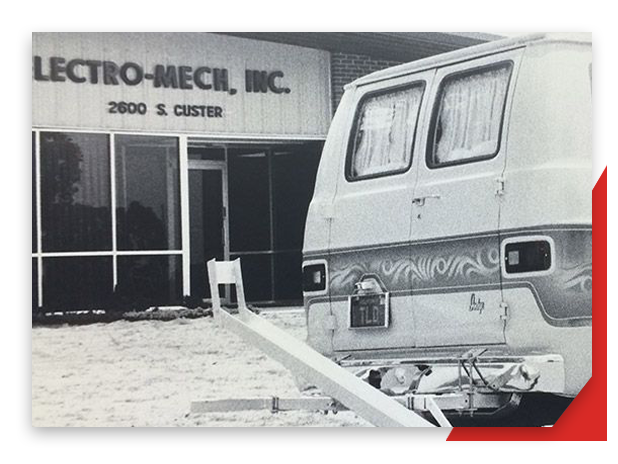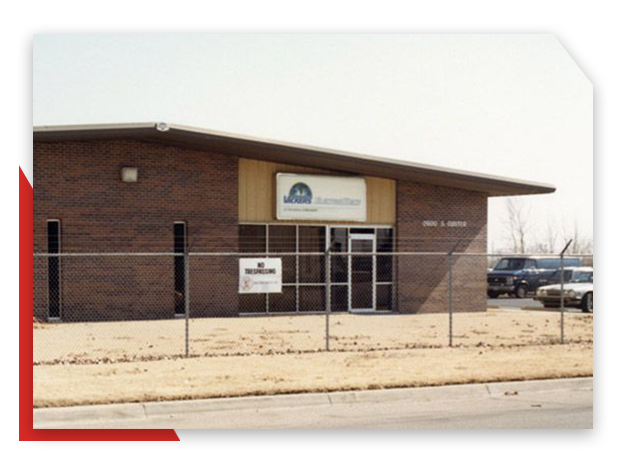 The late 1980s saw significant investment in the aftermarket side of the business in response to increasing customer demand. Electromech also began completing overhauls, repairs, and spare support for most Electromech manufactured products.
In 1986, Electromech was acquired by Vickers. At the same time, Vickers also bought Welco. This was the beginning of a continued association between Electromech Technologies and Welco.
Both these companies were sold to Western Sky Industries in 1996 and became part of McKechnie Aerospace in 1999.
In 2010, McKechnie Aerospace was acquired by TransDigm Group Incorporated (NYSE: TDG), a leading global designer, producer, and supplier of highly engineered aircraft components, systems, and subsystems for use on nearly all commercial and military aircraft.

In July 2015, Electromech Technologies completed the Motion Control Product Line transition from Transicoil Aerospace Solutions in Collegeville, Pa., to our Wichita manufacturing facility. The new product line was highlighted by the addition of linear and rotary variable differential transformers (LVDTs and RVDTs), resolvers, and expanded brushless DC motor capabilities.

Currently, our location in Wichita, known as the "Air Capital of the World," gives the company several advantages. These include a highly skilled local workforce and a strong local supplier base that provides extensive aircraft-qualified processing capabilities.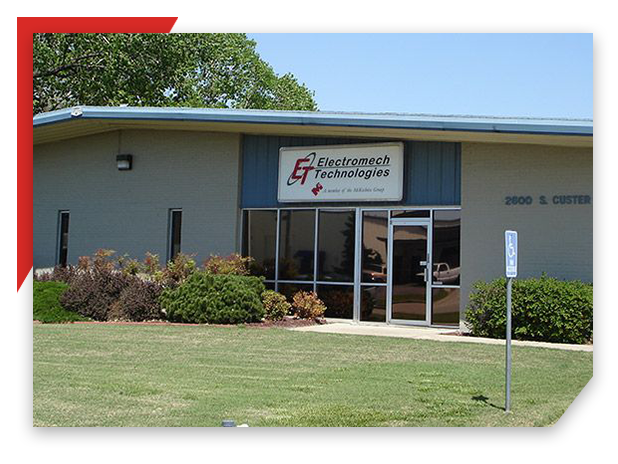 Company Philosophy
Electromech Technologies is committed to excellence through technology and customer satisfaction. As a result, Electromech Technologies components are found on virtually every aircraft flying today and in many military applications, including the Beechcraft King Air, Boeing C17, Cessna Citations, Bombardier Learjets, Sikorsky Blackhawk, Multiple Launch Rocket System (MLRS), the Patriot Launch Platform, the Paladin Mobile Howitzer, and Navy F14 Phoenix Missile.